Premium Environmental Services (PES) is a professional and experienced environmental company. The fundamental philosophy of PES is pro-active management and cost considerations with every service we provide.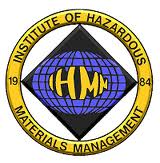 PES Services:
Spill response - including spill management for Transportation, Insurance and Industrial industries.
Environmental consulting
Waste disposal
Waste management
Facility compliance
Risk management
Safety
FAA Part 107 sUAS Commercial Drone Pilot for aerial site assessment
Premium Environmental Services is the answer for your environmental needs.
Vision, Value, and Versatility Combined!